Eight people were killed and at least seven others injured when a gunman opened fire at a mall near Dallas, Texas, USA on Saturday afternoon, May 6.
As multiple gunshots were heard, panicked shoppers screamed and hid behind rows of cars as others ran across the parking lot.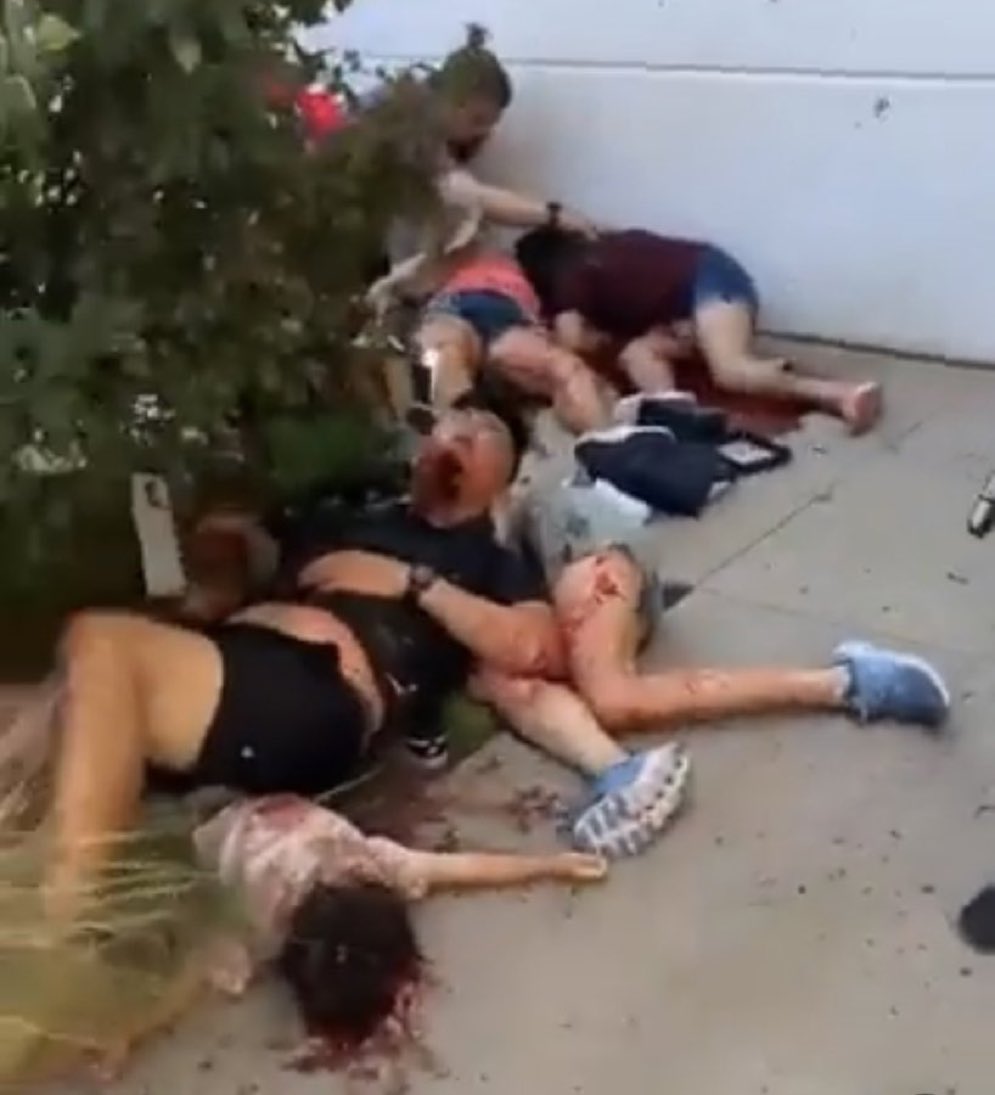 The gunman was killed by an Allen Police Department officer who was at the mall on an unrelated call, police said. Investigators believe the shooter was acting alone.
A photo of the crime scene shows what appears to be the gunman lying on the ground after being shot, with an AR-15-style firearm nearby. He could be seen wearing black body armor and appeared to have several extra magazines strapped in his chest gear.
At least nine people were rushed to emergency hospital units, two of whom have since died, Allen Fire Chief Jonathan Boyd said. 
Of the surviving victims, three were in critical condition and undergoing surgery and four were stable as of Saturday night, he said.
A Dallas-area medical group said it was treating victims as young as 5 years old on Saturday.
One witness, Kingsley Ezeh, revealed how he was walking inside the mall when people behind him suddenly began running.
"I turned around and I saw two ladies rushing towards me, and then one was like 'Someone's shooting! Someone's shooting!'" he said.
Behind the fleeing women, Ezeh said he could see a man holding his neck, which "blood (was) just dripping down."
Ezeh hid with others in the back of a store for about an hour before police came to get them, he said. Other witnesses reported hiding for up to two hours as police cleared the scene.
.
More footage also appears to show at least three bodies covered by sheets outside the mall.
Police believe they have identified the vehicle of the deceased suspect, which was being examined by the bomb squad as a precaution.
The attack is the latest in a relentless series of gun violence across the US and comes just days after authorities say a gunman in Atlanta, Georgia, opened fire in a medical facility, killing one woman and wounding four others.
There have been nearly 200 mass shootings in the US so far this year, according to the Gun Violence Archive.
Watch videos below….
Video of shooter at outlet mall in Allen Texas getting out of car firing shots off- I was here at the location so surreal pic.twitter.com/hm410bYp0B

— Dyshaun Six McDaniel (@Youngsix) May 7, 2023