Investigative journalist Kemi Olunloyo has bowed to pressure as she showers famous Nigerian international singer, David Adeleke, also known as Davido, with love and prayers.
Kemi Olunloyo tweeted old photos of Davido with a prayerful and love filled caption, praying that God will always protect and give him peace.
She tweeted, "Congratulation to David Adeleke. May God be with you, protect you and give you peace always.
God Bless you, Davido. May he continue to protect you every day."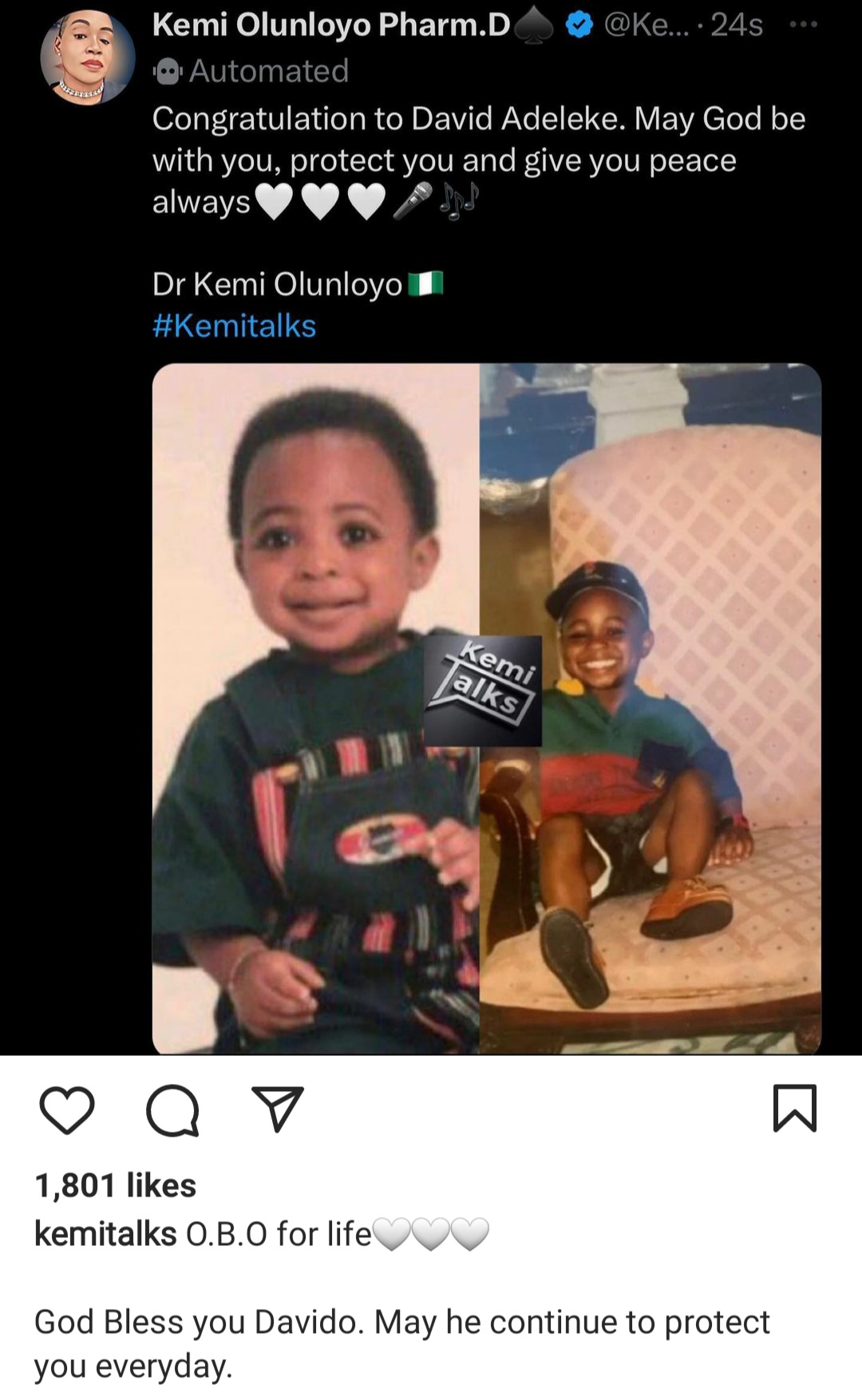 Reactions as Kemi Olunloyo prays for Davido
Kemi Olunloyo's post is trailed by trolls who dragged her for mentioning Davido in her posts.
While some claimed she wanted money from the award-winning singer, some said Kemi Olunloyo is finally walking on the right path.
It is no news that Kemi Olunloyo severally trolled Davido after the latter insulted her with her private parts, sometime back.
One user, Femisky, wrote, "You all should shut up. Must they be hostile for life? Haven't you read in your Holy Books that forgive your enemies so that your Creator do forgive your trespasses?"
"Did I just read this well? Wow! Thanks, Dr. Kemi Olunloyo. God bless you, ma'am. I have never met him, but Davido has become like a son to me. I am so happy to read this, ma'am. Your children shall be a source of joy to you," Duchess wrote.
One Ken Gerald wrote, "Kemi leave this young man alone. He doesn't need your prayers. God is with him already"