A man on Twitter joined in on the conversation about lobola. The divorcee told people how he got charged over R100,000 (N2,502,364) for his wife's lobola.
People flooded the comments to share their thoughts about the man's misfortune. Online users discussed the way some bride's families take advantage of lobola.
The Twitter user, @Stha_Tomose, told people he was married for three years and the lobola was more than R100,000.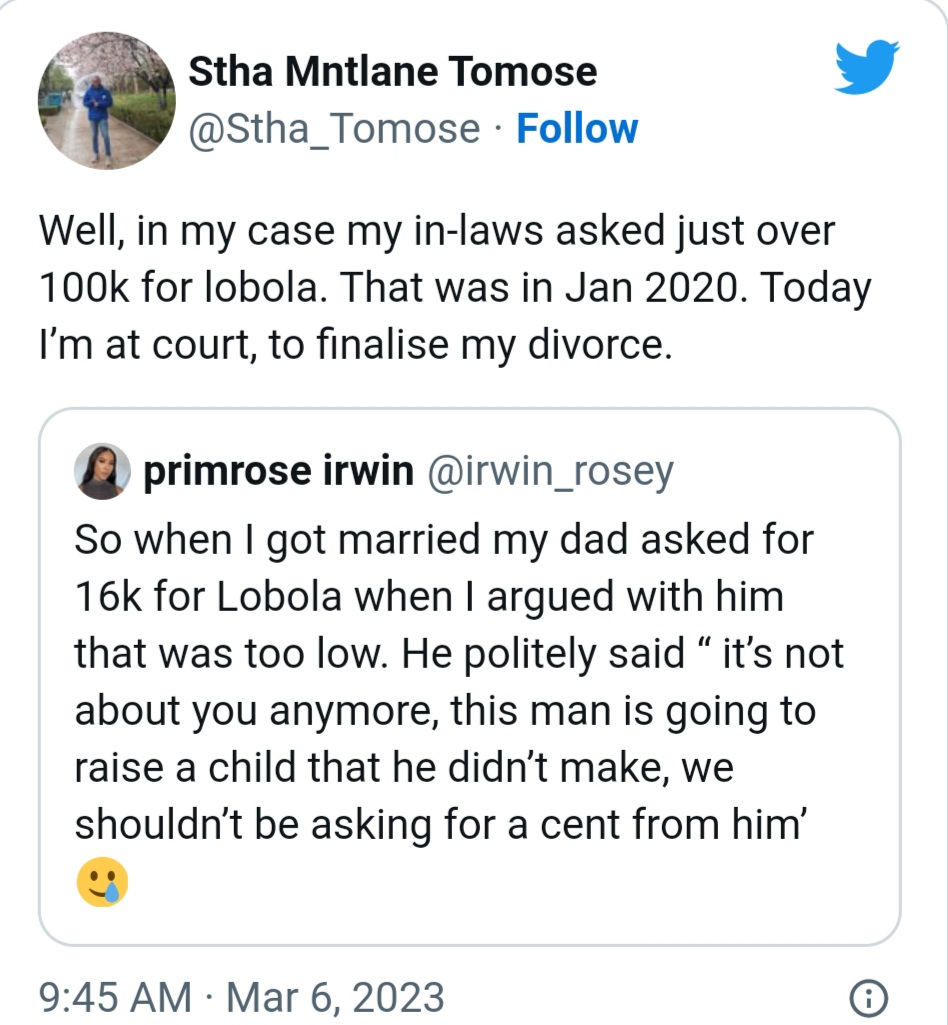 People immediately felt sorry for the guy. Netizens argued that in-laws asking for too much in lobola is not a good sign.
@RoninDexx commented: "Akere lea bona? Count me out!"
@KhanKhunde commented: "R20k max, le R5k o siame. It's really not about the money. I used to want 50 cows man, now I see how ridiculous that is. I hope my man comes back, and marries me next year." @tanie_m commented: "I'm down bad."
@Hlogi_Nare commented: "Yeerrr R100k for lobola is real madness."
@sleezyp_slm commented: "I would never pay such an amount even if your cake is nice."