Popular Nigerian singer Portable has used his latest video on Instagram to show off the beautiful moments he spends with former Arsenal FC star Emmanuel Adebayor in Togo.
He used the moment to advise his fans to make some money before trying to fall in love with anyone.
He also warns that they should not be too desperate to kill their fellow human being for ritual in the process of trying to make money by all means.
He expressed his excitement at meeting with the former Arsenal FC star, stating that he is having a good time at home in Togo with his crew.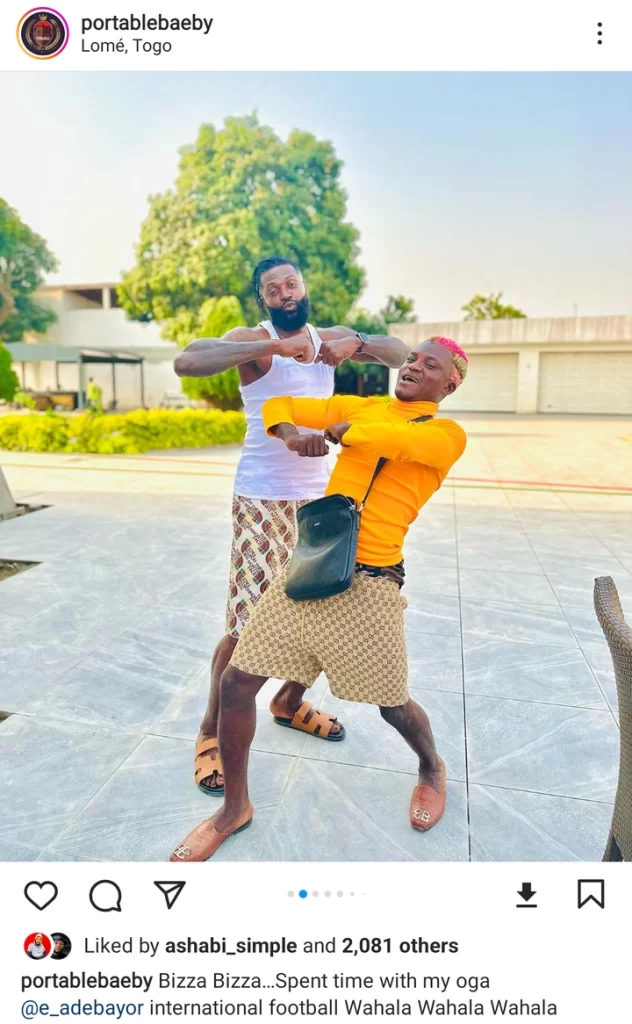 In the statement he made in the video, he said, "Make money before you love, but don't do ritual." Don't kill a fellow human being because of money. "I'm enjoying myself in Togo in Emmanuel Adebayor's mansion."