Leo Messi's quickfire rise at Inter Miami has helped his new team Inter Maimi reach the last 16 of the Leagues Cup. 
The Argentine superstar netted a brace to help his side beat Orlando City 3-1 in the Leagues Cup on Wednesday night, August 3.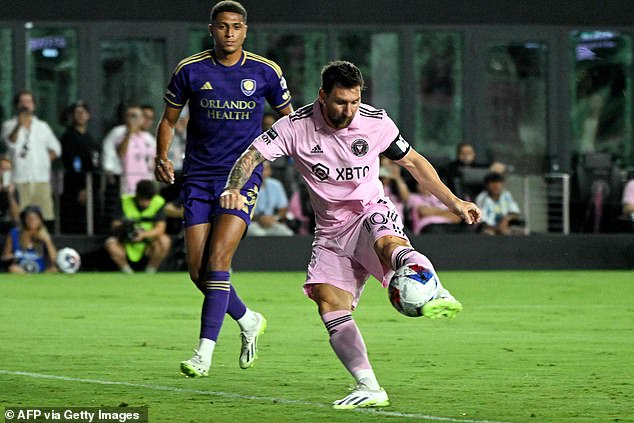 Messi gave Miami the lead in the round of 32 matchup, as he volleyed in a Robert Taylor pass from close range in the seventh minute.
However, the hosts' replied back with a goal from Cesar Araujo 10 minutes later.
 In the second half, Josef Martinez was brought down in the box while chasing a through ball from Benjamin Cremaschi.
Messi left the penalty duty to his teammate Martinez, allowing the Venezuelan to get on the scoresheet in the 51st minute to restore a 2-1 lead for Miami.
Messi sealed the game in the 72nd minute as he scored his second goal for the night.
The 36-year-old now has five goals in his first three games for Inter Maimi.