Actor Jim Iyke has called for prayers for his son on his Instagram page.
According to the controversial actor, Jim Iyke, it takes a community to raise a king so he needs prayer from people for him,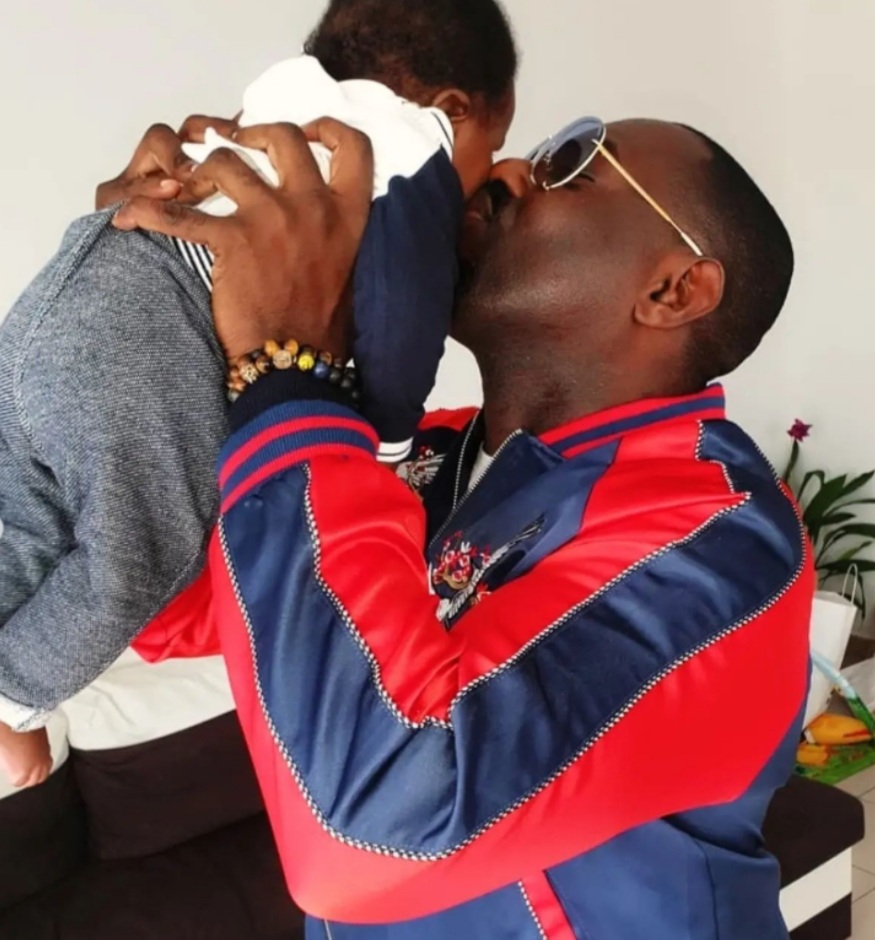 Celebrating his birthday with an epistle, Jim Iyke wrote thus:
HAPPY EARTH STRONG "PETIT PAPA".
THE REAL-LIFE "BOSS BABY"
YOU'RE CUT FROM AN ALTOGETHER DIFFERENT CLOTH. YOU'RE QUIET CONFIDENCE, INDIVIDUALITY, NATURAL FLAIR AND STYLE, INNATE INTELLIGENCE AND "OLD MAN" WAYS LEAVE PEOPLE INTRIGUED. BUT ITS YOUR RUTHLESS WIT, TENACIOUS PROTECTIVENESS OF YOUR LOVED ONES, EVER INQUISITIVE, INTENTIONAL MIND AND UNCANNY ABILITY TO READ A ROOM, FOR ONE SO YOUNG, THAT AWES ME DAILY.
I'VE BEEN A SUPERFAN, OBSESSED CHEERLEADER, FRIEND, FATHER, TUTOR AND SOMETIMES STUDENT SINCE YOUR BIRTH.
THEY GROW FAST, THEY SAY. WHEN THEY GROW WELL AND DEFINE THEIR PATH EARLY ITS EASIER TO LET GO EVEN WITH A HEAVY HEART.
THEY SAY "FATHERS PREPARE SONS TO MEET THE WORLD. "
I SAY THE WORLD MUST PREPARE TO MEET MY "PETIT PAPA".
AND YET, THE WORLD IS NOT READY.
I SAY LION NO DEY BORN GOAT.
GOD HAS OVER-BLESSED YOU ALREADY.
IT IS MY PRAYER AND JOY THAT YOU UNDERSTAND HOW TO BLESS THE WORLD BACK WITH ALL THESE SUPERPOWERS.
PAPA LOVES YOU BEYOND TIME, MATTER, SPACE AND ENERGY.
SAY A PRAYER FOR MY BOY, MY PEOPLE. IT TAKES A COMMUNITY TO RAISE A KING.
GOD BLESS.
More photos below…