Nollywood actress Anita Joseph has called for unity amongst Nigerians while bragging about her marriage to a Yoruba man.
Anita Joseph shared photos and a video of herself and her husband, Fisayo Olagunji, known as MC Fish, on Instagram.
The controversial actress claimed she is a full-blown Anambra citizen proudly married to a Yoruba man in an unbreakable alliance.
The actress warned against tribalism, stating her children can not be called Igbos because their father is none.
She wrote, "I'm an Anambra Chick married to a Yoruba Man. An alliance no one can break or stop.
So tomorrow, someone will say my children are Igbo. Ndi nkoyeri 😁 swipe in peace, Shallom 🤍
At the end one Nigerian #chinedum oh 💚
Eluuuuuu p 88 we moveee
Post below…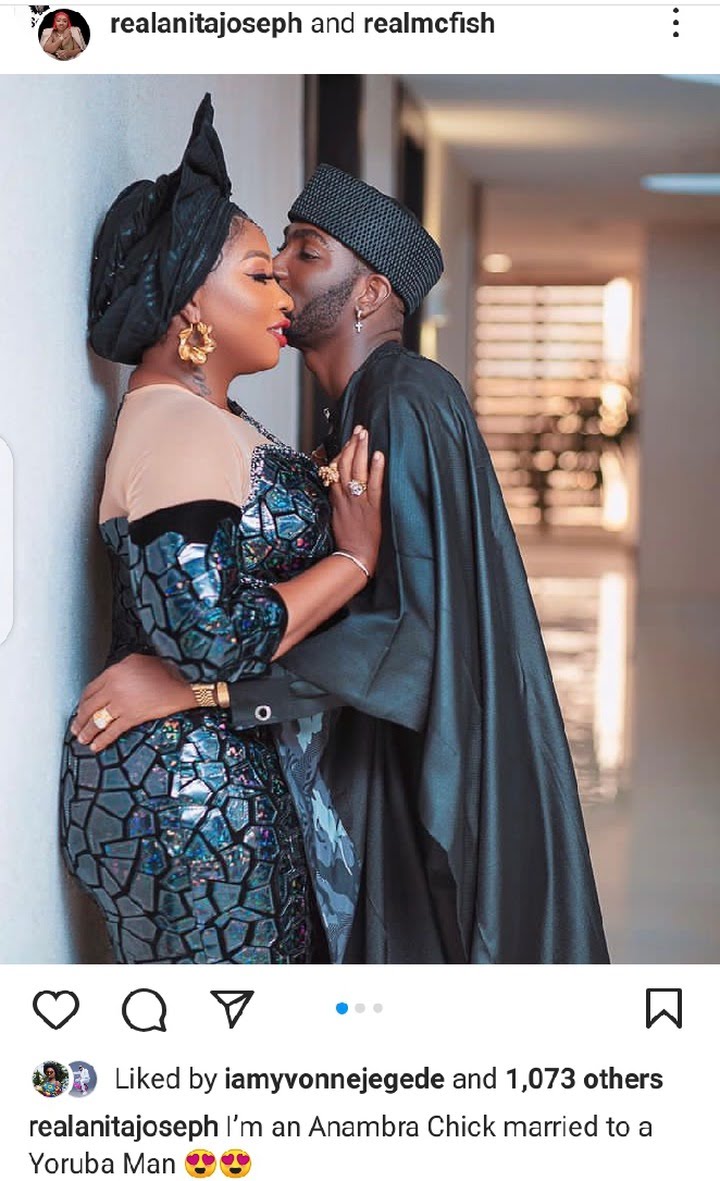 Anita Joseph's statement trails some words reportedly said by Labour Party gubernatorial candidate in Lagos state, Gbadebo Rohdes Vivour (GRV).
Reports claimed that GRV made a statement on Twitter which is tribalistic and offensive to the Yorubas.
It was reported that he said, "Lagos is no man's land".