Former BBNaija star, Tolanibaj, has used her new video on Instagram to advise men not to approach beautiful ladies if they can't cater for their monetary needs.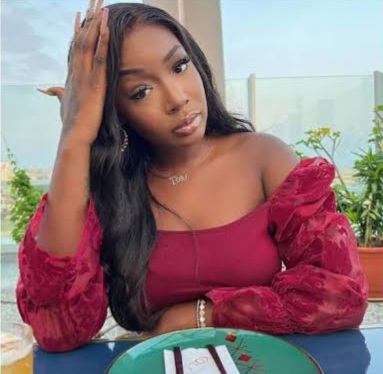 She made this known in a video where she stated that if a man cannot spend money on a beautiful lady, he should not bother to ask her out for a relationship.
She made it known that for a lady to look beautiful, she has to spend money on herself, saying that beauty does not come cheap. She made it clear that there is no way a man would want to date a beautiful lady without expecting to spend some money on her. She maintained that any man who is not ready to spend on a lady should just let her be because there are other men out there who are ready to lavish their money on her.
In the statement she made in the video, she said, "If you can't spend money on beautiful ladies, stop asking them out."
Beauty doesn't come cheap; ladies spend money on themselves to look beautiful. There is no way you want to date a beautiful lady without spending money on her; it doesn't make sense.

"If you are not ready to spend on her, please let her be; there are many other men out there who are ready to spend on her."