Popular Nigeria social media influencer, comedienne, actress and skit maker, Amarachi Amusi who is popularly called Ashmusy has shared her story of grass to grace via her Instagram page.
Ashmusy disclose how she once lived in a "face me, I slap you" house for over 20 years but as of today, she now own houses in the country.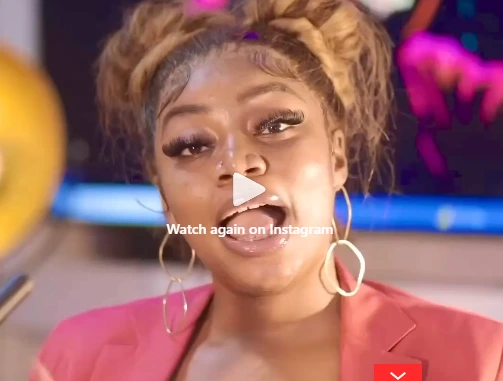 The social media personality said that all she owned today were through her hard work and she never collected a dime from anyone.
Ashmusy revealed in a recent interview all she went through before getting to where is today. She said that she now owns multiple successful businesses and top Nigerian celebrities like Regina Daniels influence her.
Ashmusy statement reads:
"Instagram is where I started right after school. I graduated school in 2016, I did my NYSC 2017, I started content creating and skit making influencing right then, I didn't even have direction, I didn't even know what I was doing, I also started my first business, Ashmusy hair."
Speaking further, Ashmusy explained how her mother and herself lived in debts. According to the actress, her mother borrowed money from banks and other people who come knocking whenever they want to collect their money.
She said, "We didn't grow up rich but my mum did her possible best to make us not feel poor. She did everything, she borrowed money from all the banks, all the LAPO, all the microfinance banks used to come and knock on our door everyday. She hawked, begged, she was owing everybody around her literally. So we grew up in this face me I face you house, one room and parlour, we were like 10 living there and then we used to queue up to use one public bathroom. So we lived there for 20 years, I left the house when I was 20 years old. It's just a great thing how seven years later, at 27, I have my own houses."
Not stopping there, the beautiful actress said that she is proud of what she has achieved and all thanks to her hard work. I've never slept with any man to achieve all these things but got everything myself without anyone adding a dime.
To see the video, click HERE.