Tchidi Chikere's first ex-wife, Sophia Williams, has reacted after the movie director got married for the third time.
Tchidi's first and second marriages – first to actress Sophia and then to Nuella Njubigbo – both ended in divorce.
He shares three sons with Sophia and a daughter with Nuella.
Yesterday, April 17, he announced that he is married again.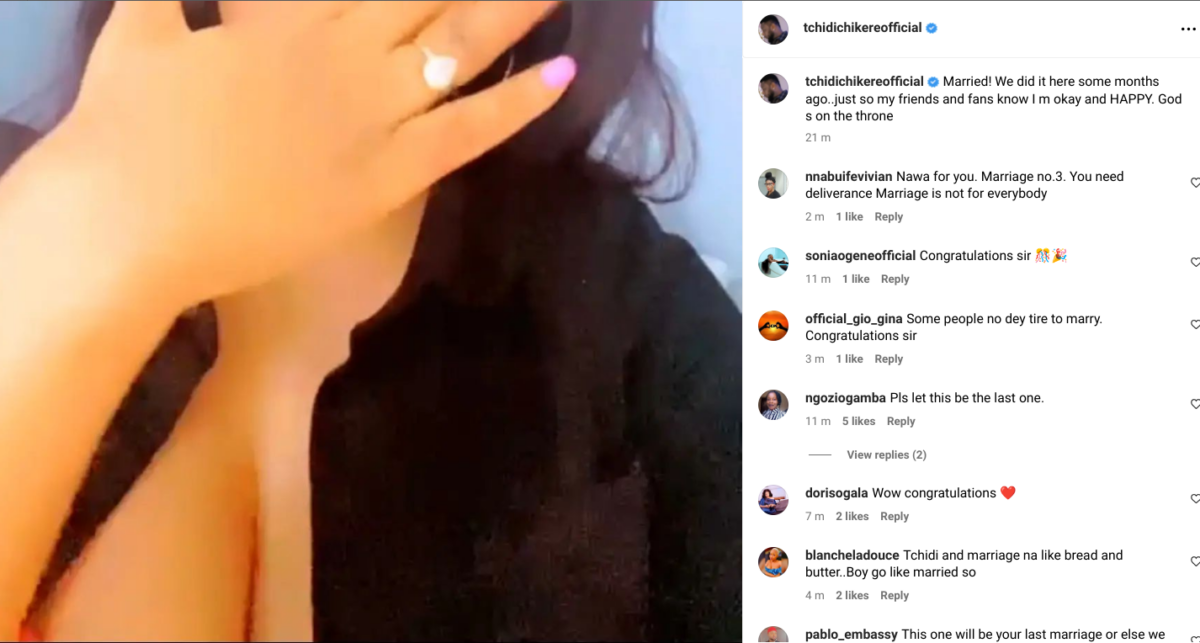 His first ex-wife Sophia took to the comment section of a post to react.
 She wrote: "Congrats my G", and added a clapping emoji.
Furthermore, the newly married actor  shared private message he received from his first ex-wife expressing her happiness for him as he weds the 3rd time.
In the private message, she mentioned that it is hurting some people that she congratulated him. 
According to Tchidi, this is how they laugh and raise the three boys they share together.
When we contacted Sophia Williams who has also moved on with her life, she revealed that she is indeed truly happy for her ex-husband because she not a toxic lover.
She added that love is very deep and full of sacrifice.
William said, "My sister, You know that we are family still.  So, no matter what and we have an understanding basically for the kids only and I have moved on long long time ago. l'm happy and doing so well by God's grace. To be honest, I am happy for him. Life is for the living. Do what makes you happy. This thing called love is deep! Love is sacrifice."