Big Brother Naija reality TV star, Oluwabusayo Khloe Abiri AKA KokobyKhloe was interviewed on a talk show called #withChude.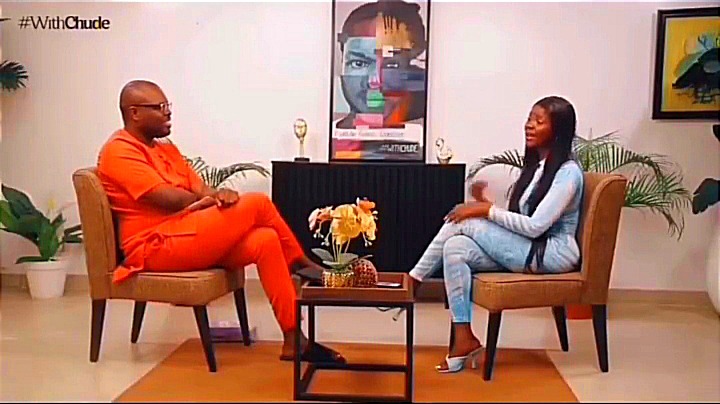 During this moment, Koko revealed to everyone that she can flirt with 100 men, but she will not sleep with any man for money.
She made it clear that other girls may comfortably be doing it, but she is not like other girls. According to her, when it comes to a relationship, she is very selective and wants a man with sense and that's why she can easily flirt with 100 men, but that doesn't mean she gets intimate with all of them.
She further said that if she decides to have a child, she wants it with a sensible man.
She said, "I can flirt with 100 men, but I won't sleep with anyone for money. I, Oluwabusayo Khloe Abiri, will not go down with any man for financial benefits" VIDEO .