Ukrainian President, Volodymyr Zelensky has urged countries to send more weapons to Ukraine without delay, as his country plans to begin counter offensives against Russia, warning that "hundreds of thank you are not hundreds of tanks."
 
In remarks during a virtual address at the beginning of a Ukraine Defense Contact Group meeting in Germany on Friday, January 20, Zelensky said the results of the unity and support of allies are seen on the battlefield in Ukraine but asked, "do we have a lot of time?" 

"No, terror does not allow for discussion, the terror which burns city after city, becomes insolent when […] defenders of freedom run out of weapons against it. The war started by Russia does not allow delays and I can thank you hundreds of times and it will be absolutely just in fear given all that we have already done," he said.



"But hundreds of thank you are not hundreds of tanks. All of us can use thousands of words in discussions but I cannot put words instead of guns that are needed against Russian artillery or instead of anti-aircraft missiles that are needed to protect people from Russian airstrikes," he said.

Zelensky said he is "truly grateful" for the weapons allies have provided so far, but "time remains a Russian weapon."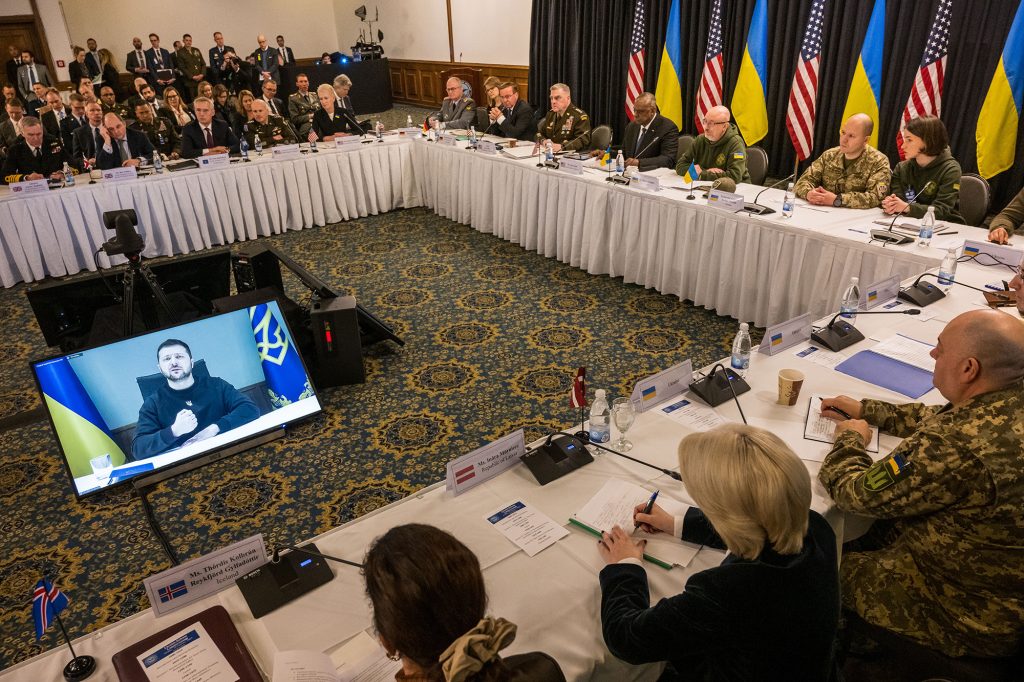 "Every unit helps to save our people from terror. But time – time remains a Russian weapon. We have to speed up. Time must become our common weapon, just like air defense and artillery, armored vehicles and tanks, which we are negotiating about with you," he said.

His comments comes as the US is not in tandem with Germany over whether to send tanks to Ukraine.

In recent days, the German government have indicated they won't send their Leopard tanks to Ukraine, or allow any other country with the German-made tanks in their inventory to do so, unless the US also agrees to send its very expensive M1 Abrams tanks to Ukraine.
The Pentagon has said for months it has no intention of doing so, given the logistical costs of maintaining them.