Nigeria Popular Preacher and Founder of Omega Fire International Ministries, Apostle Johnson Suleman, recently revealed how he got angry with his wife after she gave a huge amount of money that has kept as a personal budget to his family member.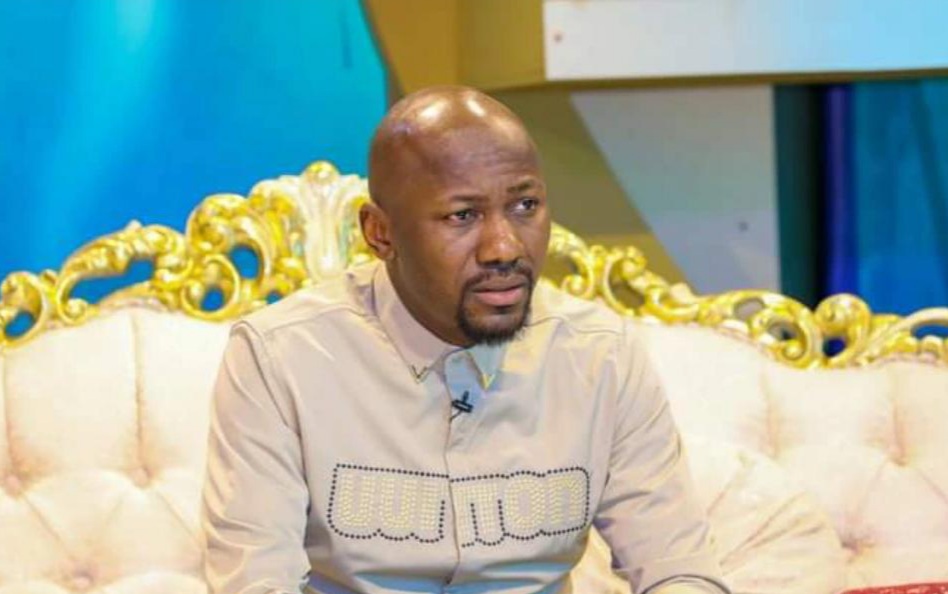 According to the video posted on his official Facebook page, the clergy man narrated how kept some money aside because he has already planned on how he will spend it. He then revealed that he discovered that the money was complete anymore after having a visitor from his family.
The clergy man told his wife about the missing money and his wife remind him that he was the one that gave her permission to give some of the money to his family visitor. Apostle Johnson Suleman said that he was angry because that was not the money she ought to give out and the amount she gave to his family member was too huge.
After blaming her wife, his wife apologize but God pass later pass the blame on him because he was not specific when he asked to give out money to the visitor.
The clergy man is trying to pass a message to men that they should be careful with the words they say to their wives so as not to hurt them.