Several interesting reactions have trailed Nollywood actress Nkiru Sylvanus and her husband's traditional marriage which held today, Thursday, January 12, 2023.

During the occasion currently holding in Imo State, Nkiru Sylvanus unveiled the face of the man that stole her heart.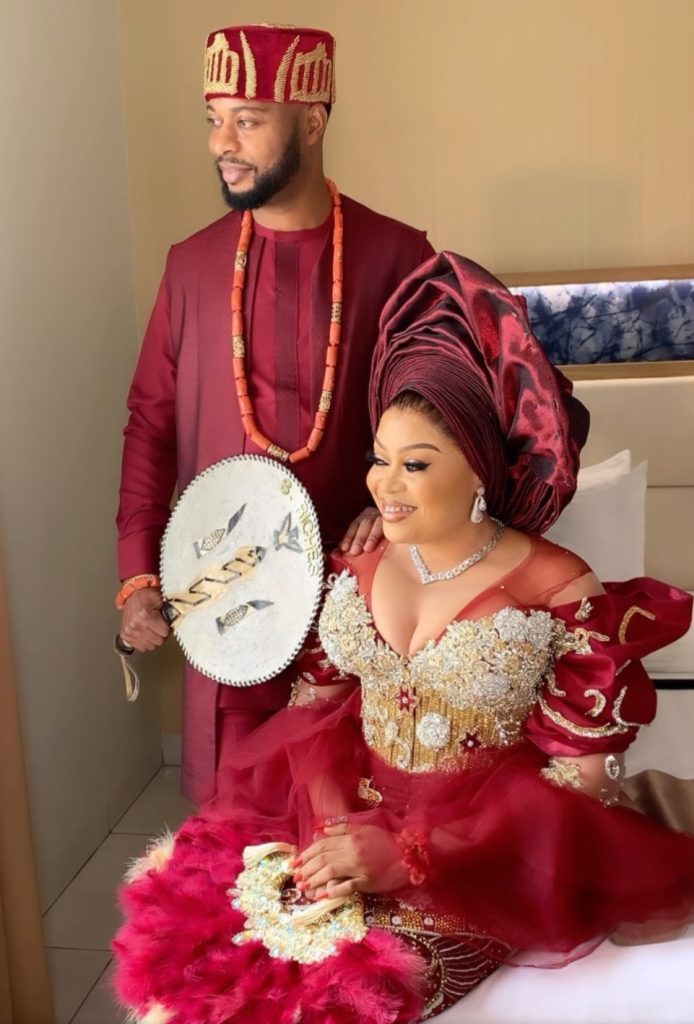 It would be recalled that Nkiru Sylvanus shared beautiful pictures of her pre-wedding photoshoot on her Instagram page on Wednesday, January 11.

The actress did not reveal the face of her husband-to-be but showed his back, hand, and other parts that didn't give away his identity.

On December 30, 2022, the actress announced that she was engaged by sharing a photo of her engagement ring without revealing any details about her husband-to-be.
She captioned one of the post, "It's about to go down!"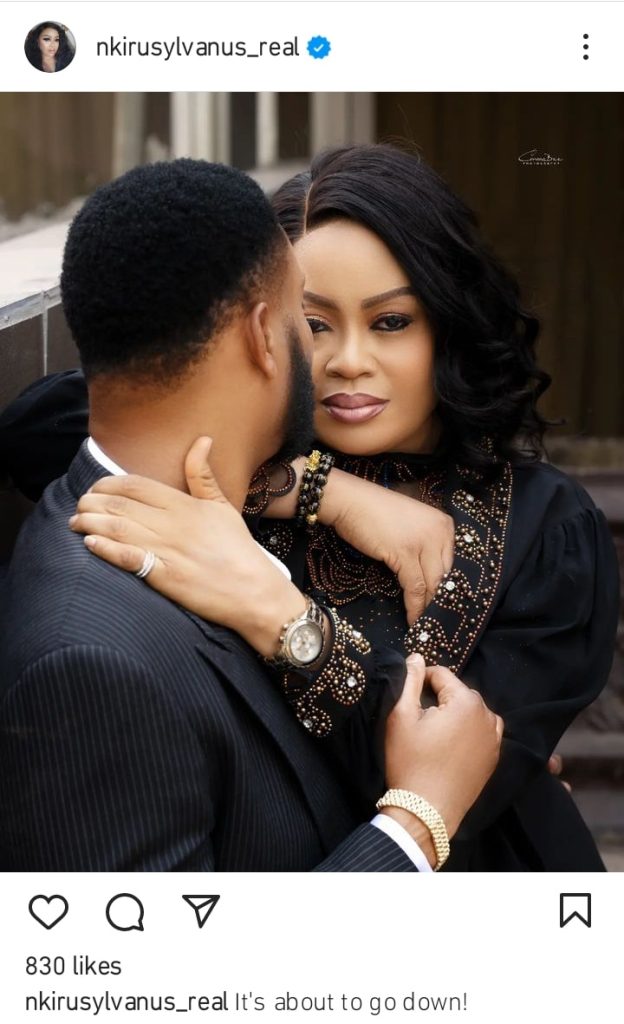 Reacting to the photos which shows off the face of Nkiru Sylvanus' husband, some Nigerian ladies are already drooling over his cute face.

An_na_bella wrote: Gosh, her husband is so handsome. In between she made a very beautiful bride. I am so happy for her and her marriage is going to last long.

Blizenshen wrote: They look so beautiful together.

Princess Chukwu wrote: Una don see the man fine face abi? Una mind go rest now.

SplendidSure wrote: This Nkiru husband too fine. Congratulations to a legend.

Flawlessphyna wrote: The man is so fine. When its time, God will definitely make it happen.

Worldprincecharming wrote: I smiled watching this video. Dear God, please bless every single person here waiting on you for a life partner and may they never marry the wrong person amen.