Mrs Romoke Elizabeth Dada, a woman who married a man, Abiodun David Dada whose face was disfigured by his cousin who used acid on him years ago, has recently revealed to BBC News why she married him despite all odds she faced in their relationship.
She made it clear that she went through a lot in the hands of just not the society, but her own family as well.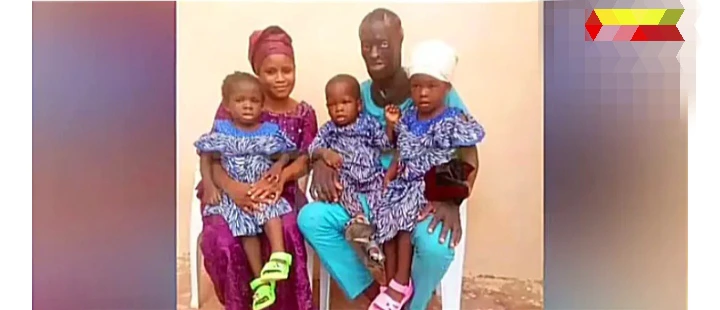 According to her, she got married to him because he had the fear of God in him, he makes her very happy and also gives her peace of mind. She stated that the first time when she met him, his facial look terrified her, but after getting closer to him and hearing his sad story of how his cousin tried to kill him by pouring acid on his face and mouth, she fell in love with him. They are currently blessed with two girls and one boy in their marriage.
She said, "The society and even my family were against our union but I married him because I love him, he has the fear of God, he makes me happy everyday and he gives me peace of mind".
Watch the video HERE