The president of Nigeria, Muhammadu Buhari may have, on his part, ensured to placate the current dilemma Nigerians may have been following the old currency deadline, where he extended the use of only the old 200 Naira currency till 10th April, 2023.
Muhammadu Buhari who addressed Nigerians on Thursday noted that despite such, he insists on the fact that the old 500 and 1,000 Naira notes will still remain not legal tender, and should be carried to the Central Bank Of Nigeria, CBN.
This development has so far generated mixed reactions from people on the social media space, where one user who expressed happiness in the development noted that Muhammadu Buhari should be commended for doing these acts in his final days in office, opining that all these is to ensure a smooth election without buying of votes.
While there were some who delighted in such a development, others frowned at such, where one user pointed out that it was done in a wrong manner and it is affecting the citizens, even if it had good intentions.
One will not be wrong to say that many had expressed frustration over the current state of the CBN policy, and had so far caused various unfortunate actions like protests and destruction of properties, especially banks.
Below are photos of some of the reactions.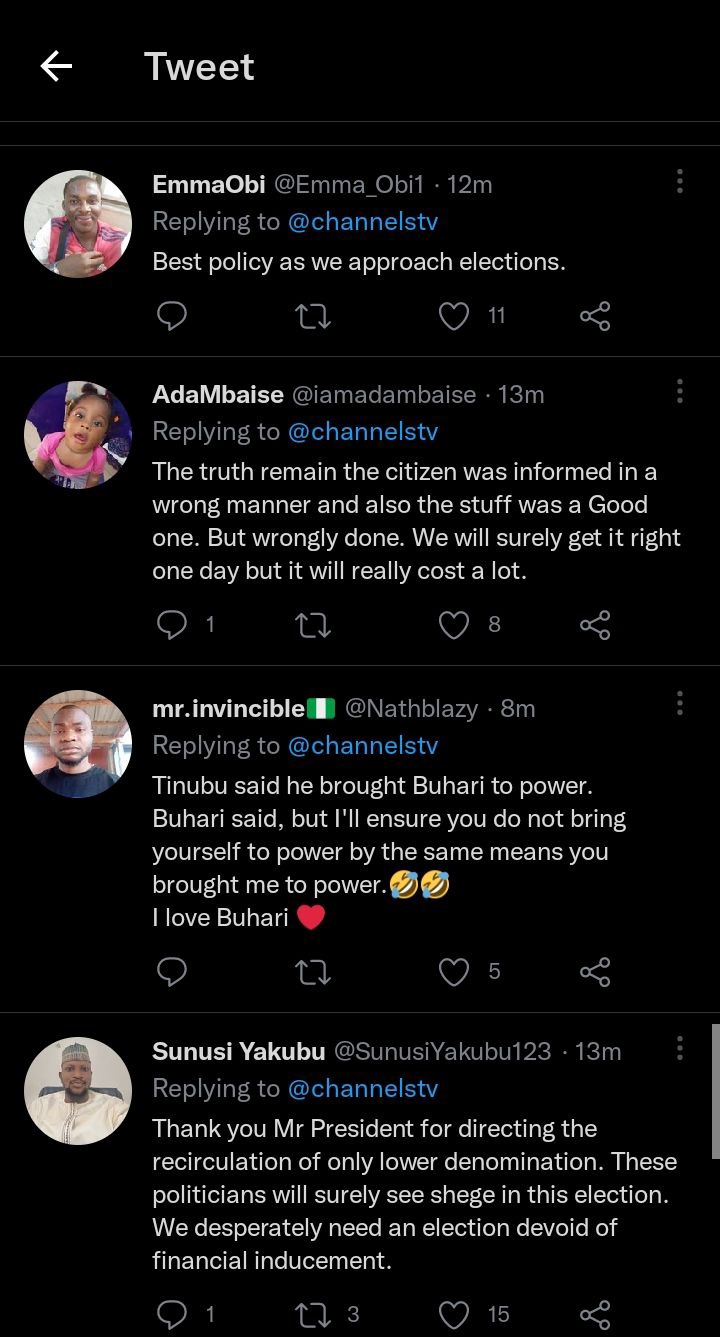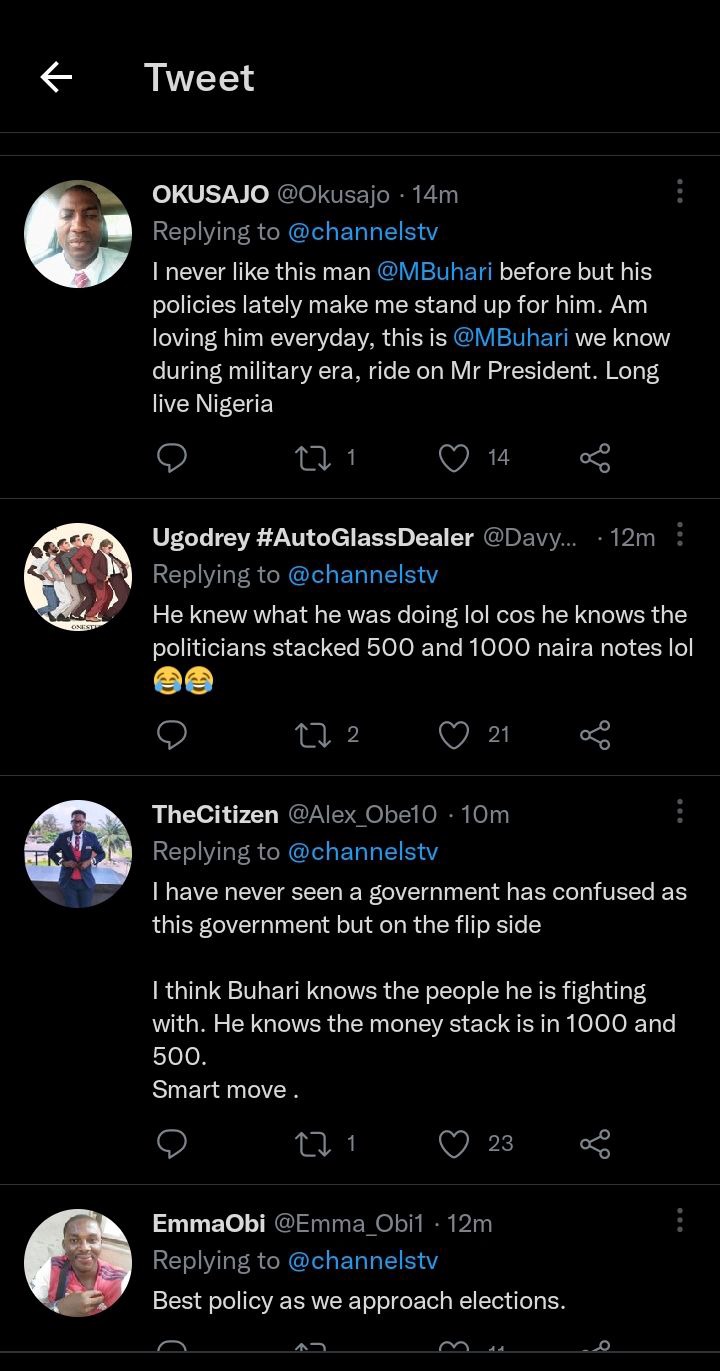 The truth remain the citizen was informed in a wrong manner and also the stuff was a Good one. But wrongly done. We will surely get it right one day but it will really cost a lot.

— AdaMbaise (@iamadambaise) February 16, 2023
Thank you Mr President for directing the recirculation of only lower denomination. These politicians will surely see shege in this election. We desperately need an election devoid of financial inducement.

— Sunusi Yakubu (@SunusiYakubu123) February 16, 2023
He knew what he was doing lol cos he knows the politicians stacked 500 and 1000 naira notes lol😂😂

— Ugodrey #AutoGlassDealer (@DavymartinCE0) February 16, 2023
President Buhari is actually doing looters strong thing, am enjoying this new buhari these days , now let's wait for APC governors to start crying again

— ade echelon (@echelon20) February 16, 2023
Video below….
President Muhammadu Buhari orders CBN to release the old N200 note into circulation until April 10, 2023, when it will stop being legal tender. He says Nigerians should return all old N1,000 and N500 to the bank.#CTVTweets pic.twitter.com/QXHigLaa1o

— Channels Television (@channelstv) February 16, 2023