The Central Bank of Nigeria has debunked reports claiming President Buhari has ordered the recirculation of the old N500 and N1000 notes. 
A fake circular shared by some Nigerians including the first lady of Nigeria, Mrs Aisha Buhari, claimed the President gave the order on February 20.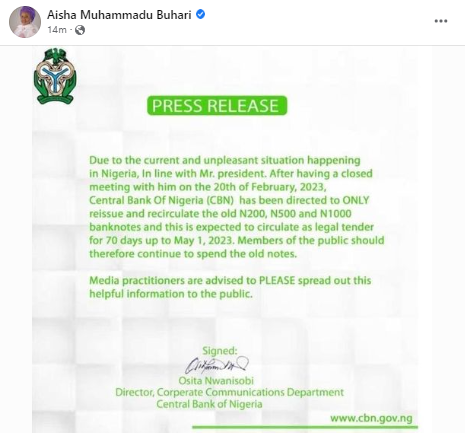 However, in a tweet shared this morning, the CBN described the report as ''Fake News".