Reno Omokri spoke on how people should not only use their biological age to gauge their readiness for marriage but that they should also use their financial age. 
The statement released by Reno Omokri reads, "The biological age at which you become a mature adult is 21.  The financial age at which you become an adult is whatever age it takes you to be financially independent. Don't use only your biological age to gauge your readiness for marriage. Importantly, also use financial age!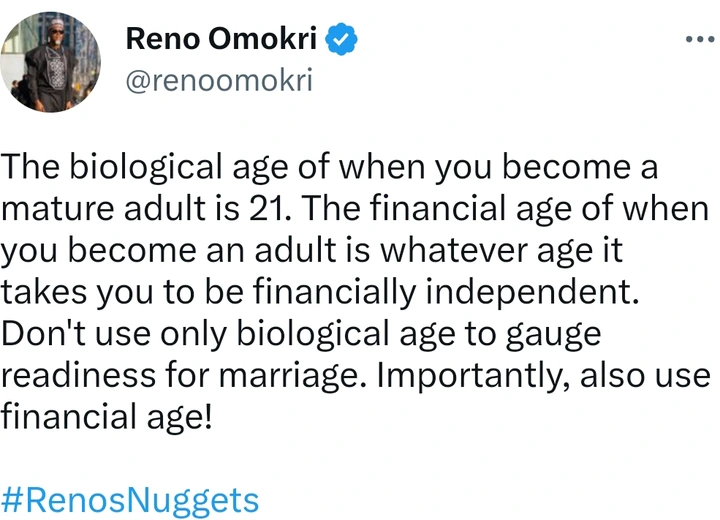 In other news, Reno Omokri, who is also known for dishing words about relationships, finances, and marriage, recently joined some groups of protesters in the United Kingdom to protest the Independent National Electoral Commission's decision to announce Tinubu as the winner of the 2023 elections.