Nollywood actress, Judy Austin, the second wife of Yul Edochie, has found herself once again expressing her frustration as she addresses the public's condemnation of her husband's mourning style for his first son, Kamibilichukwu.
Recall that Yul Edochie faced criticism and insults on social media after returning to the platform barely one month after his son's tragic passing.
In response to the harsh comments directed towards her husband, Judy Austin angrily called out those who have been heaping insults upon him during this difficult time.
She pleaded with Nigerians to grant Yul Edochie the space and understanding he needs to grieve in his own way for his child.
Emphasizing Yul's resilience, Judy Austin firmly stated that he will continue to rise above adversity despite the challenges he is currently facing.
She threw weight behind her husband, asserting that no amount of false information or lies can bring him down.
She added that she will come for anyone that comes for her husband, Yul Edochie.
Captioning the post, she wrote:
"Come for me and I'll come for you 10 times, come for Yul Edochie and I'll come for you one thousand times.
Wait till your own child dies, then you can show us how to mourn.
Judy Austin speaks fire and more."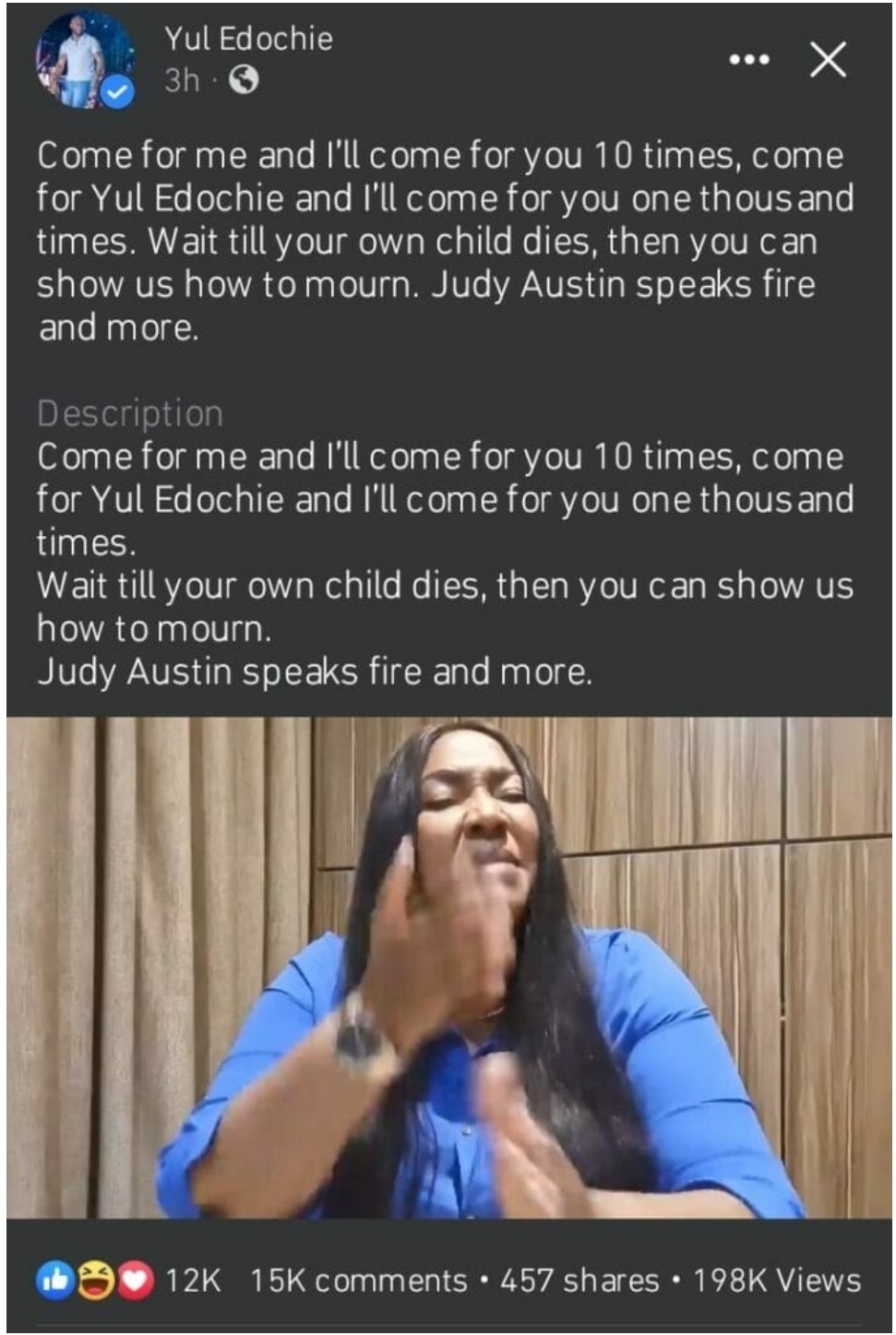 Watch the video below: