Famous award-winning Canadian-American rapper, Aubrey Graham better known as Drake has proudly shown off the results of his DNA ancestry test.
The famous rapper surprised many when he took to his Instagram story to reveal that the DNA ancestry tests his father recently took showed that he is 30% Nigerian.
The 'Toosie Slide' singer further revealed that his dad shared with him a screenshot of the test that showed they were more Nigerian than any other race or tr!be in the world.
Along with the screenshot of the test, Dreams asked if he could finally address himself as a Nigerian.
"This is my dad's results. Does this mean I'm a Naija man finally?".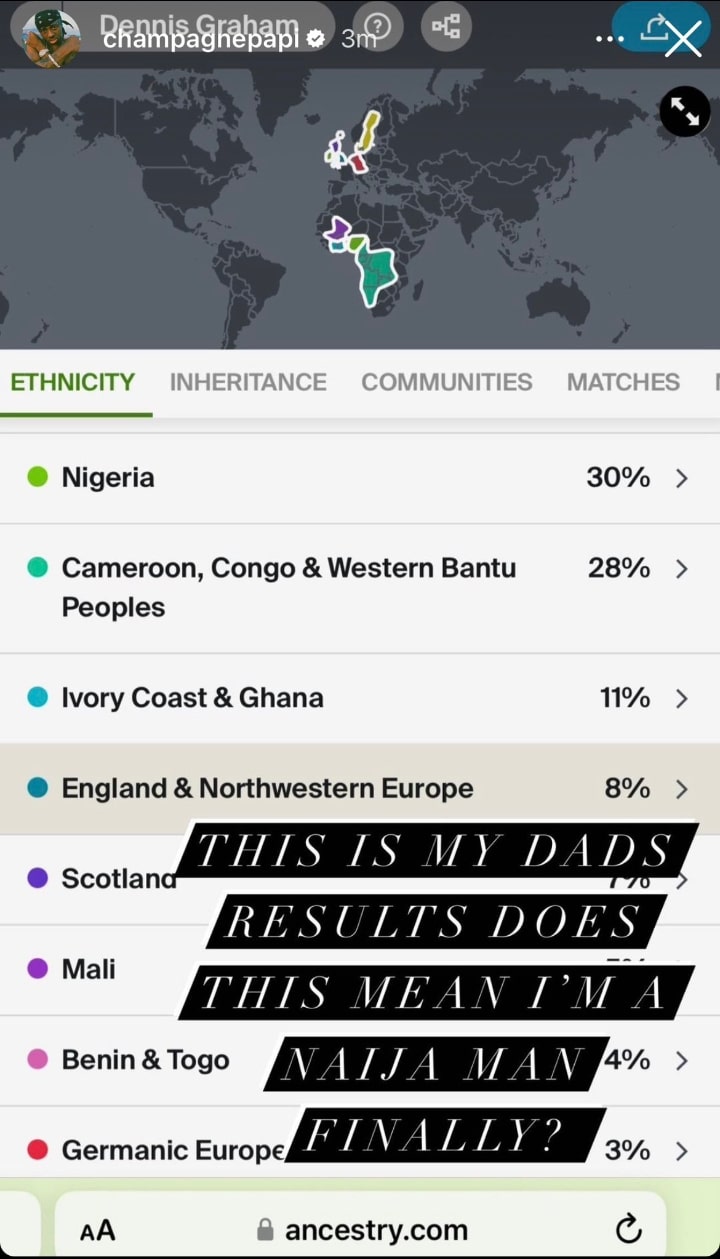 Drake isn't the only American celebrity who has confirmed his Nigerian ancestry.