The Oluwo of Iwo, Oba Abdulrosheed Akanbi and his Kano wife, Olori Firdaus, have welcomed their first child.
The press secretary to the monarch, Alli Ibrahim, announced the arrival of the baby in a statement issued on Wednesday night, March 15, 2023.
"Oluwo expressed appreciation to Olodumare (God) for blessing my home with the handsome, promising child," the statement read.
"Carrying a baby for months is tasking. I congratulate my queen on the arrival of a new child. She deserves accolades. I have strong trust in whatever comes out of her womb. The child shall be greater and be prosperous than me. Once again, congratulations to my beautiful, elegant, respectful and loving queen Firdaus."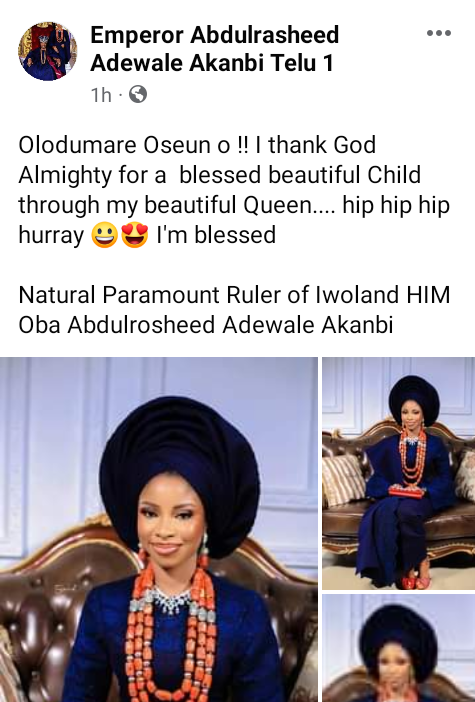 The couple got married on March 19, 2022 in Kano State. 
The monarch's last marriage to a Jamaican, Chanel Chin, which produced a son, crashed in December 2019.