Famous Nigerian Blogger Tunde Ednut has dropped his two cents when it comes to doing giveaways.
The US-based blogger noted on his Instagram page that there are things a person should do before considering any form of giveaway on social media.
He urged people to check on their own families and ensure that their loved ones are taken care of before they start dishing out money to strangers on social media.
Before you start dishing out money on social media, before you start doing giveaways to strangers, check if the people in your own family are alright first. Take care of home! he wrote.
Post below…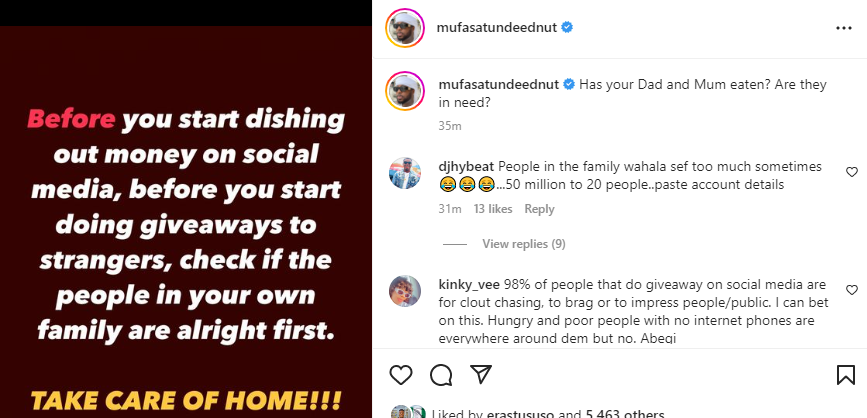 The social media influencer and 'king maker' as people like to call him is known for providing assistance to a diverse range of up-and-coming artists, as well as conducting numerous giveaways, particularly on his birthdays.