Nollywood actress, Anita Joseph uploaded photos of herself with her followers to showcase her distinct beauty while wearing a long, magnificent green gown.
She adores showing off her glitz and pricey wigs on her Instagram page.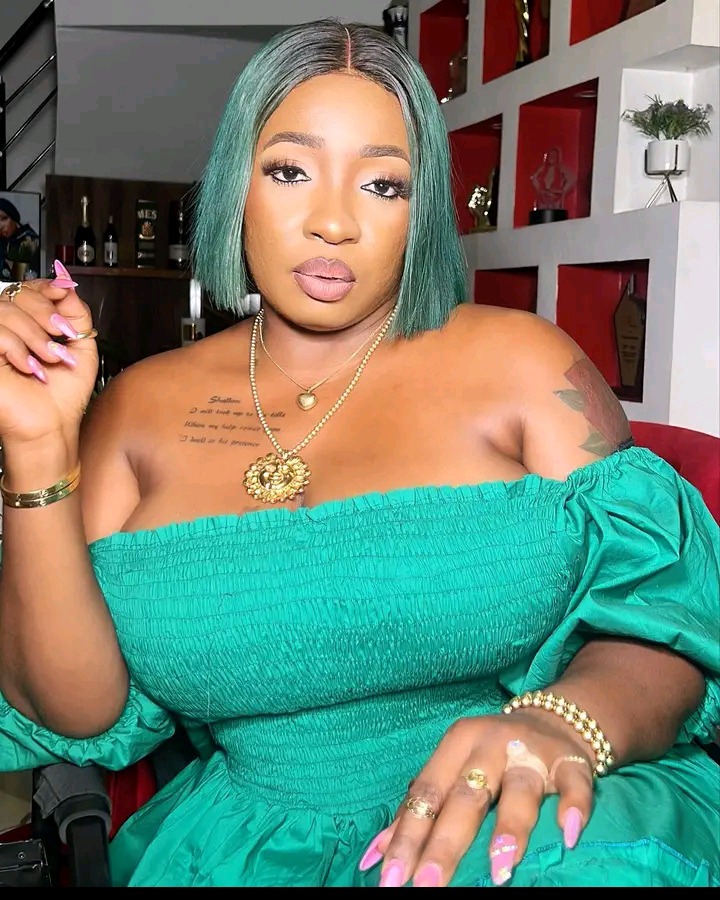 This time, she showed up with expertly applied makeup, a hairstyle that accentuated her beauty, and a lovely green gown outfit with a fashionable green wig that complemented her facial features and gave her an eminent air of glamour and the impression that she's a lady who loves to inspire and motivate young women.